Theme: Raising the Sports and Fitness Industry of Asia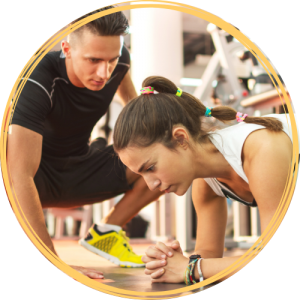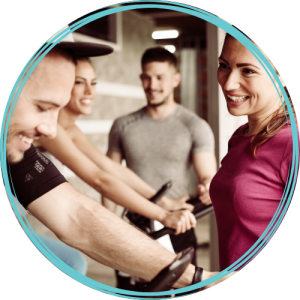 Our Esteemed Panel of Speakers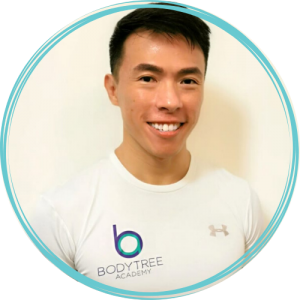 Daniel Chan
Co-Founder of BodyTree® Group and Director of Education at BodyTree® Academy, with 18 years combined experiences in Pilates, other Rehab & Injuries management and Gymnastic Strength Training.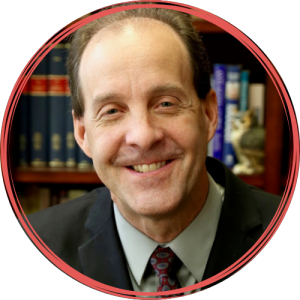 Daniel Hanson, PA-C
A renowned health care provider in USA since 1986 and founder of Optimal Health Medical Institute focusing on preventative & regenerative medicine, coaches many on healthy habits for long term health.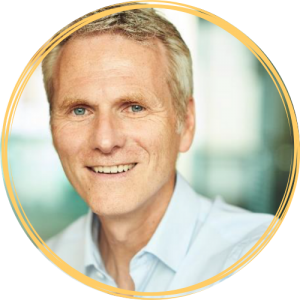 Markus Rossmann
Founder of the fascial training method Concept-Rossmann® and Fascial Walk®, a worldwide recognised expert for topics about fascia and fascial training with more than 400 workshops & lectures.
Jerry Teo
MD of Pilates BodyTree® and Regional Director of Education in Asia (EBFA Global), with 19 years of teaching in the fitness industry and has helped many who have knee, back, shoulder and neck problems.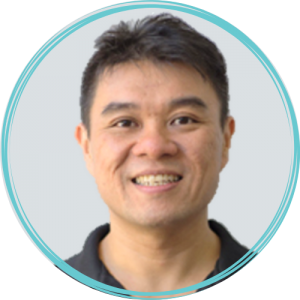 Dr Raymond Teo
15 years of experience working with injured athletes for strengthening & conditioning and weight management patient to promote physical & mental well-being through exercises, both locally & overseas.
Sports & Fitness Professionals Workshops - Agenda
Bring your knowledge to the next level, learn from renowned experts in the field on key areas of sports, fitness and health affecting us today. You can choose to attend full two days, one day or half-day sessions.
CCE hours will be awarded to Singapore NROC Coaches who attend the workshops: 10 hours for both full days, 5 hours for one day and 2.5 hours for half day.
Day 1: Friday, 17 April 2020
Session 1: Lifestyle & Wellness – Part 1
Final topic and speaker coming soon.
Final topic and speaker coming soon.
Lower back pain (LBP) is multifactorial and a golfer could be experiencing more than one cause to their LBP. Coaches and golfers will discover the possible causes of LBP, so that they can have a targeted program for recovery and subsequently golf performance.
Session 2: High Performance – Team Sports
The increasing prevalence of overtraining and burnout among team sport players and concern about the detrimental effects thereof on the general well-being and performance of this population has been a concern for the past 20 years.  The objectives of this workshop are, therefore, to monitor the recovery-stress balance, burnout levels and mood state scores of team sports players during pre-season, pre-competition and competition period, and to determine the effect of independent variables (playing position, experience levels, and starting status). This workshop aims to provide athletes, coaches and support staff with practical guidelines for appropriate load management to reduce the risk of illness and overtraining in team sports.
Find out how you can get rid of your elbow and wrist pain once and for all. Every one of us will at some point of our lives sustain a minor injury to our wrist or elbow. If you take part in sports that involve heavy weight-bearing on the hands and arms, it can increase your risks of injuring your wrist or elbow. Older adults are also at a high risk of getting wrist injury as they may have a low bone mass (Osteoporosis) without realising. Overused wrist injuries happen when the wrist or elbow do the same action repetitively, causing "stress" to the wrist or elbow joint. This workshop is based on Daniel's own journey to recovery with the knowledge that he has gained from Manual Therapy and Gymnastics conditioning.
Final topic and speaker coming soon.
Day 2: Saturday, 18 April 2020
Session 1: High Performance – Individual Sports
An overview of how inflammation impacts our health and bodies performance.  This discussion will briefly cover the impact of nutrition, our microbiome, cytokine production and how the endothelial vascular system are contributing factors in our ability to perform at our highest levels.  We will cover the major factors that trigger inflammation and the steps we can do to improve our inflammatory response and function leading to optimal health and performance.
Final topic and speaker coming soon.
Final topic and speaker coming soon.
Session 2: Lifestyle & Wellness – Part 2
Final topic and speaker coming soon.
Final topic and speaker coming soon.
With scientific findings in recent years, fascia has rightfully become an essential part of every type of therapeutic or athletic training. There is no denying the fact that healthy fascia has an impact on physical healings and regeneration time, as well as athletic performance. This is why fascial training is successfully being offered and included in commercial, health and high-performance sports. In the theoretical part of this course, you will gain insights into the basics of fascia and fascial training. In the practical part, you will be introduced to the four pillars of fascial training and you will learn how to turn every exercise focused on muscles into one focused on fascia.